"Gwyn ow bys"
Bolenna Lane
Perrancoombe
Perranporth
Cornwall
 TR6 0LB
Christmas 2010
Once again I greet you all at this family time; on behalf of Eileen too, we hope you have a really happy family celebration.
On 9th January I rather abruptly gave up the job of caring for Eileen. It was the hardest decision I have ever had to make. Neither of us accepted the change well at first. My doctor had been pressing me to put Eileen into a care home for quite some time. That day I had to capitulate much against my will, but now I am glad to say I realize it was for the best, for both of us. I had not realized how the caring 24/7 was pulling me down. I am now much fitter.
Eileen has settled in well at Sunningdale house just opposite our local church in Perranporth. It took time, but now Heather (who comes down every few weeks to see her Mum) and I are pleased to see her looking so happy. There is a lot of occupational therapy. They have got her knitting! She had not done that for at least 60 years. She leads the other residents in singing to all the old songs. She is flat as a pancake, but knows all the words.
She is wonderful for someone approaching 90.  I am afraid she has had a few problems. She fell in the night soon after going there, cutting open her head, but she was taken to hospital for 5 staples , but recovered well with no after effects. Later, her left leg seemed to swell and go hard. I took her to the DVT clinic in hospital three times before they could find the cause. She is now having a second injection in her tummy daily. (Insulin for diabetes and warfarin to dissolve the clot they found where she used to have a varicose vein). They say it is likely to take 3 months. Her sight is not so good but does not worry her much. Her hearing too is not too good, made worse by her new national health hearing aids hurting when the team leaders try to insert them. We are trying to get headphone type aids instead
She is able to come to church each Wednesday and Sunday with me which she loves. Her favorite is the first Sunday each month, we get there early so she can sit and clap to the music group, as they practice. She thinks one is her sister Katie who died at 21 (29years ago).She enjoys the company in the home so does not sleep so much
She will be 90 next July 14th. I have already booked the Tinners Restaurant in Perranporth for a lunch of roast lamb, her (favorite). It holds 32 people and I want to get all seats full. This letter is an invitation to all of you, to come and mark a milestone in a wonderful life. RSVP. Presents are a bit pointless. She loves flowers, or up to date photos of you to display in her room. Seats will be allocated on a 'first come first served basis' So let me know as early as possible. The same applies re accommodation for the night before or after. If I am over booked I will attempt to find some Band B locally. Now a few thankyous This traumatic year, was made easier, by the wonderful support of my two 'boys' and Heather. It would be wrong to miss out my best mate Jeff who has dinner and spends most evenings with me to help ease the loneliness.
Avery big thank you to Debbie and her staff at Sunningdale House, who have made both of us, feel members of their 'family'. I am always made most welcome and they have shown real care in their dealings with Eileen. That should also include the team of district nurses who have the unenviable task of 'pricking' her each day. They all deserve medals. I am not sure what I shall do for Christmas  myself yet. Carina has not let me know yet if she is coming down. I expect Jeff will want to see his grandchildren and I expect Sunningdale will do 'something' I shall have two 'house guests' from 16th December to 6th of January.  two dogs. They are Ebony aged 13 and her son Bruce who is 5. Ebony is a pedigree Scottie and her son is half Westie. Their owners will be visiting family in USA.
On 21st of November Eileen and I joined our family in Camborne Parish church for the Christening of our 6th great grand child. Rosie Amelia was born in Treliske Hospital Truro, so Allan has three girls to look after and Julie is back to her caring job. Allan's Brother Scott gave up his job in Blackpool and moved with his family to Cornwall. He was taken on as chef at Newquay Airport which suited him well, but alas it was too good to be true. They did not get enough trade to justify paying him and he and Emma are both busy job hunting and Mike and Pat are busy minding their three lively grandsons.
Philip has finished doing up his bungalow to let near Truro and got tenants quite quickly. He has been busy doing up his own bungalow. He is still learning, one day a week. Having qualified as a plumber he is now moving on to the gas side. Elaine has recovered from her problems. Holly has taken her O levels and scored A* in the lot, so has now started A levels. Tom continues to get good reports so hopefully will copy her.
News seems good from all of Eileen's grand children and great grand children. Adam has changed from ASDA to security at Gatwick and Craig, Sherrie's son has passed his driving test. Well done mate.
If any of you want a holiday down this way with free accommodation I would be glad of company and might do food as well if you like Iceland ready meals. I am a dab hand with a microwave
Anthony and Eileen.
<![if !vml]>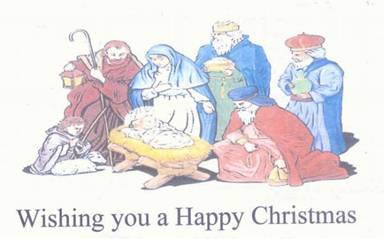 <![endif]>