Descendants of Robert Booth, born 1626
in Sutton in Ashby, Nottinghamshire, England.
Ron Granger of Carshallton in Surrey has provided most of the Booth Family Information
with much help from others including Elizabeth Nicoll and Sara Woodhall.
---
Table of Contents
Descendants of Robert BOOTH
Surname List
Index of Names

To see a Map of the Birth, Marriage and Death Places for the Booth Family in the Northern Hemisphere, click here,
or, to see a Map of the Significant Places in the Southern Hemisphere, click here.

---
Below is the Frontespiece of an anti-slavery Sermon preached by Abraham Booth on January the 29th, 1792. Held by the Angus Library, Regent's Park College, London.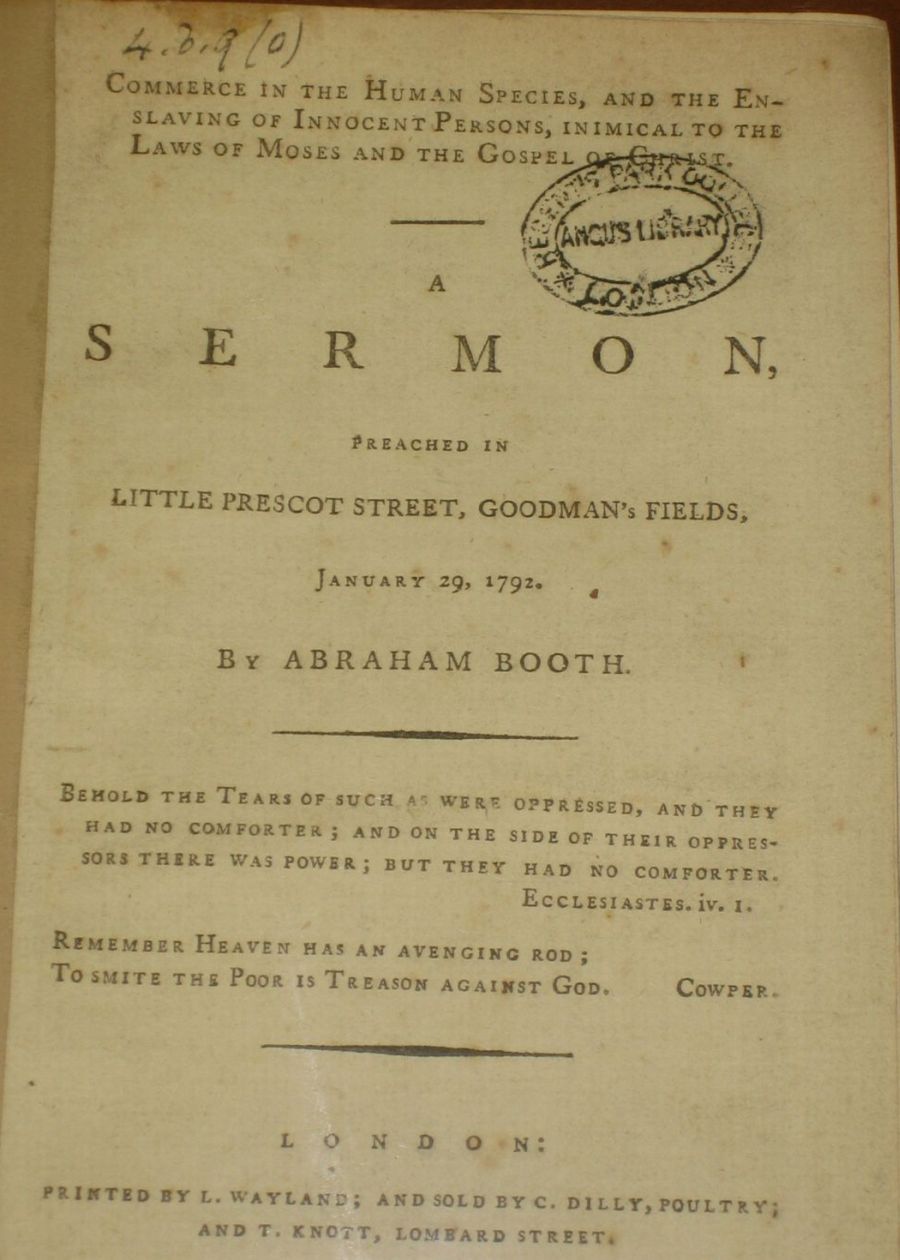 ---
Contact Information
Send E-mail to howdee at netspace.net.au Return to Home Page