The Descendants of Rollo of Normandie,
the Viking Invader/Settler, born 846 in Scandanavia.
The original Information on Duke Robert was provided by Tim Wallace, with more added by Helen [Pryor] Lewers in November 2010; and with some additions from Wikipedia, taking the Family back to Rollo. In April 2021, Research by Marigold [Roberts] Potter and Patrick de Meulemeester appears to have linked other Families to this de Normandie Family, including the de Buc/Forster Families; and additional Research into the Family of Lyderic de Buc and related Families, including the Jacob Family, has resulted in a large Tree drawn by Helen Morgan in 2016, compiled with the Assistance of, Elizabeth Jacob, Elizabeth Howard, Cluny Selby, Kenneth Jacob and Phillip Jacob. From this Tree, we arrive at the Jacob Family, who trace their Ancestry back to Edward I of England; and, of course, we have Edward's Ancestors recorded back to this Rollo. NOTE: There is a previous Iteration of this Family, created after the original Information provided by Tim Wallace and Helen Pryor, linked to the Forbes and related Families.
---
Table of Contents
---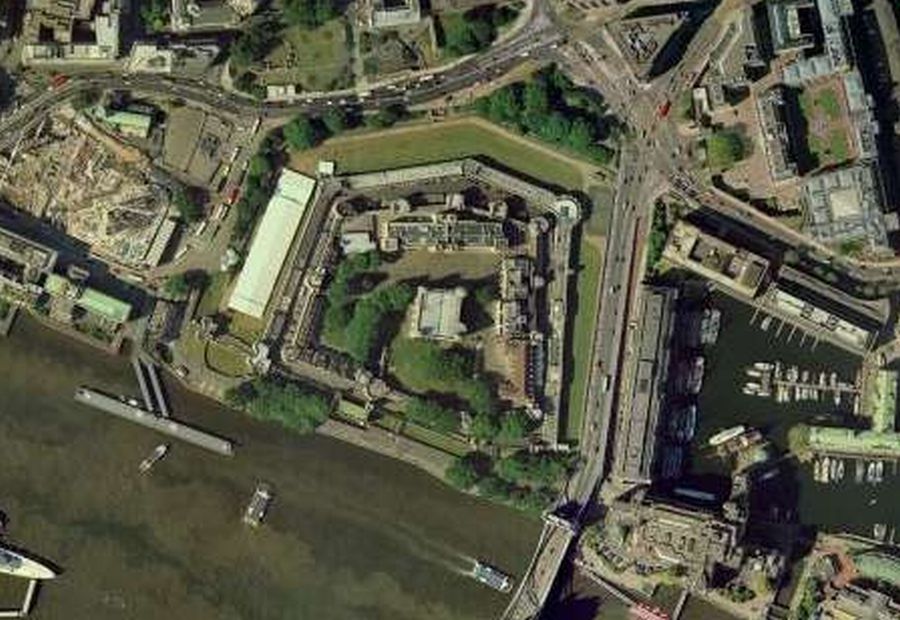 The Tower of London, Duke William's White Tower in the centre, as it is today.

---
Contact Information
Send E-mail to howdee at netspace.net.au Return to Home