The Descendants of Edward SCRIVENER born 1699
in Potterspury, Northamptonshire, England.
The Information on the Scrivener Family was originally provided by Anthony Bishop and Mark Turnbull, with additions from "OzDais" and Ruth Wisz.
---
Table of Contents
Descendants of Edward SCRIVENER
Surname List
Index of Names

To see a Map of the Locations of some of the BMD Places for this Family click here.

---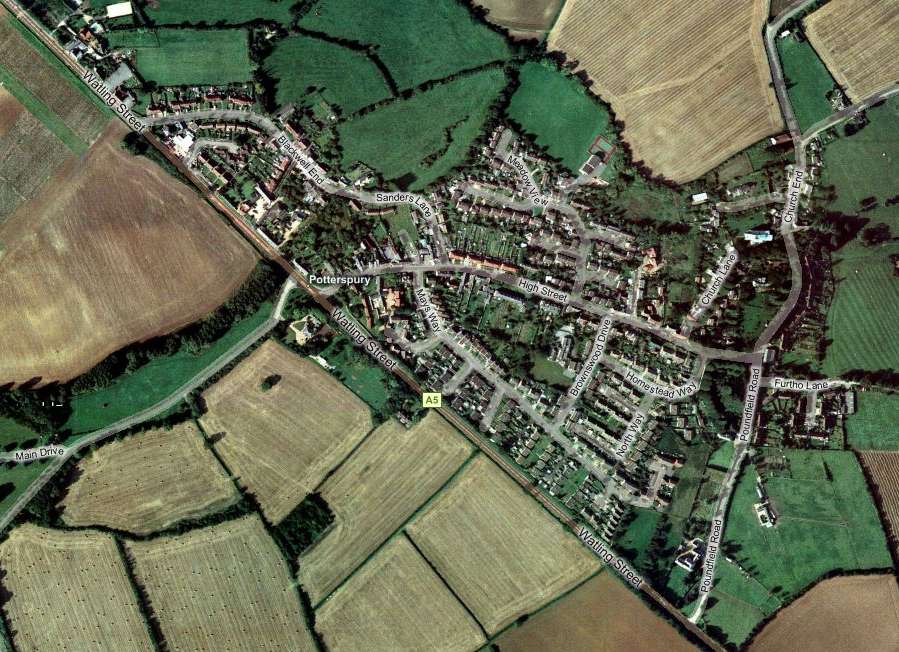 Pottersbury as it is today, home of Edward Scrivener, 1699-1755.
---
Contact Information
Send E-mail to howdee at netspace.net.au Return to Home Page